View or download extended Rowland family tree
These versions were up to date in March 2017, and uploaded with amended formatting on 1/5/2017.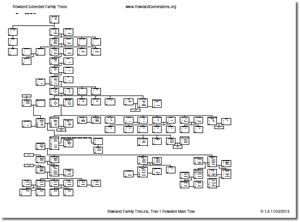 To help you to use this site online I have added this PDF version of the extended family tree (last updated 8 April 2017). You will need to use your PDF viewer to zoom in on some pages.
I have also added the source Excel spreadsheet for these family trees.